If you want to grow your small business or if you want to make some extra money, Facebook is a great way to do it. In this article, I will show you how to grow your small business on Facebook. By the time you are finished reading this article, you will know
How to make money with Facebook for free
How to run successful Facebook ads to promote your business
+ bonus ebook (Facebook ads beginner – mastery guide)
Before you can grow your small business on Facebook, you need to understand how Facebook works. You need to be aware of their rules and regulations before you sign up for a Facebook business account. Once you are signed up, you need to follow their rules and regulations before posting anything.
So Is it really possible to grow your online business for using Facebook?
Absolutely YES! BUT….you must, of course, approach it in the right way. There is already a lot of people using the site in totally the wrong way if they are trying to build a long term sustainable income from their internet business. In fact, there are even more people that have already been kicked off the site for blatant spamming. You do not want to be one of those people and what I am seeing more and more these days is those kinds of people are sticking out like a sore thumb on Facebook and people are running a mile from them!
How to grow your business on Facebook for free in 5 simple steps
Before we begin, you are going to need a facebook page
Having a Facebook page is one of the best ways to advertise your products and services. Having a Facebook page that is active all the time is one of the best ways to attract more attention to your website and the products and services you offer.
Create your Facebook account. This step is very important since it will allow you to manage and update your page as well as to manage your own account.
Choose a name for your page if you really want your page to be easy to find, you can pick a name that will help the public find you and your products and services.
Step one: Create a page for your business then invite your friends
Create a separate page for your business on Facebook then invite your contacts to follow or like your page, this is very important. By finding friends, you will start to get traffic to your page. By following their rules and regulations, you will not be blocked.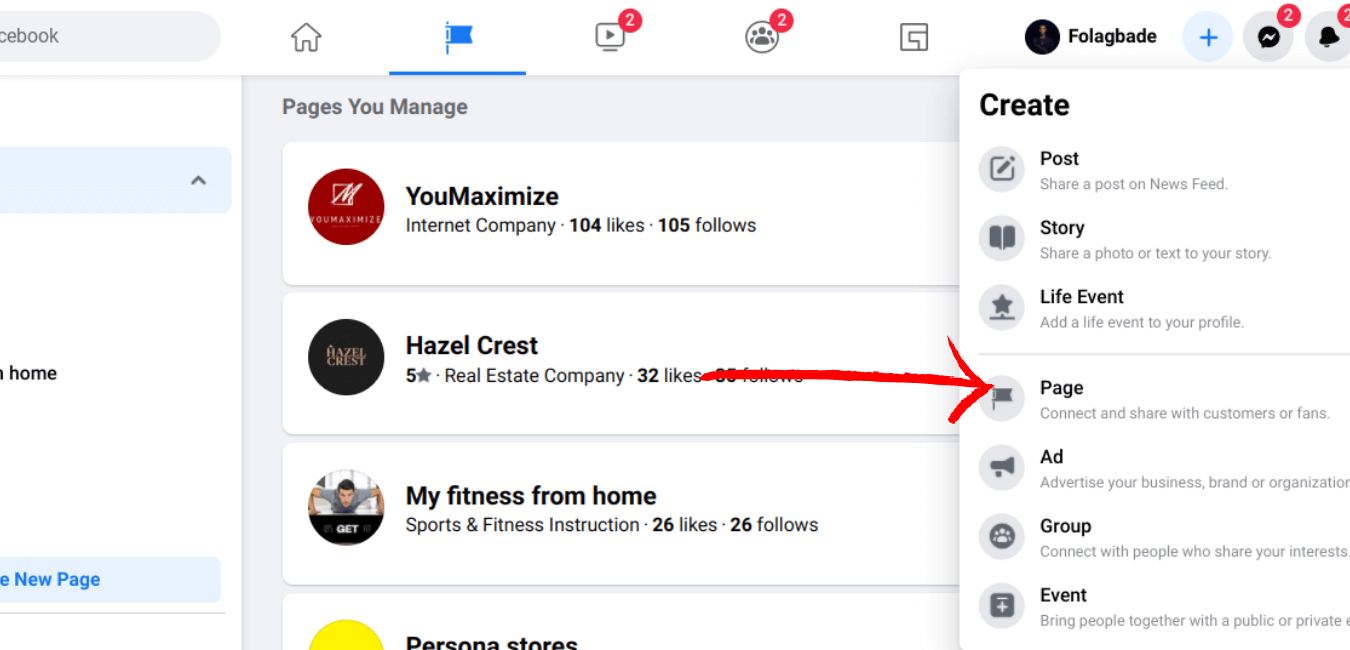 Step two: find and follow other pages in your niche
If you have competitors in your niche, then their followers might also want to follow your business. You can add them by going to your competitor's page and clicking the add button. Once you are in the add friends section, you will see a list of people who you can add to your list. Just click the add button and you will have many people on your list.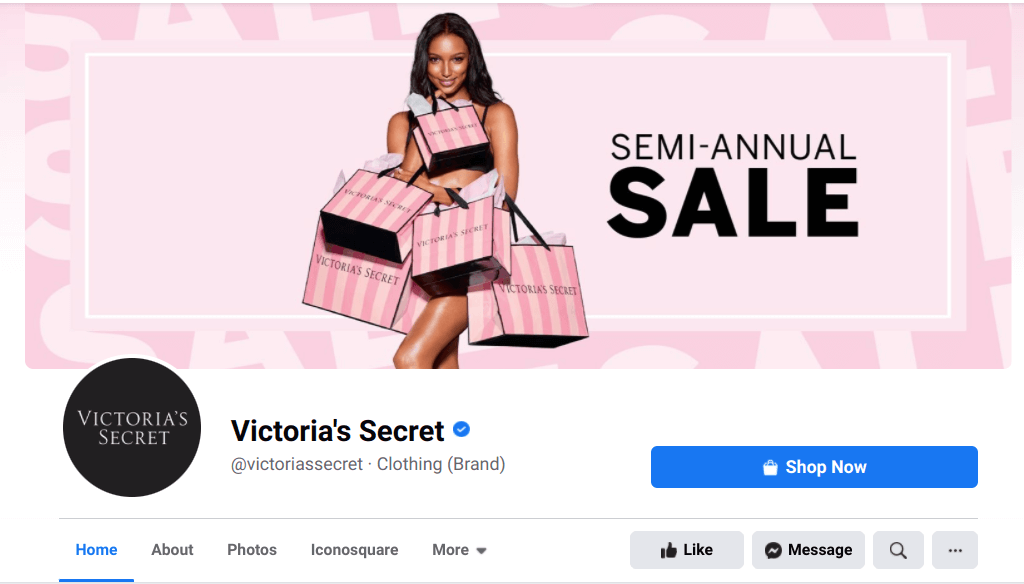 Step three: use your list to promote your website.
A good way to use your list is to share your information and offer valuable content in your niche then tell them about the service/products that you offer. If you have a newsletter for your niche, you can use it to distribute to your list. if you do not have a website I suggest you do if you are serious about building a successful business online.
Step four: Create offers to your products or services
By doing this, you will get free traffic to your website, you will also get people to buy your products/services. But, do not overdo it because once you put up your products, your account will be blacklisted. Therefore, you should use this feature wisely.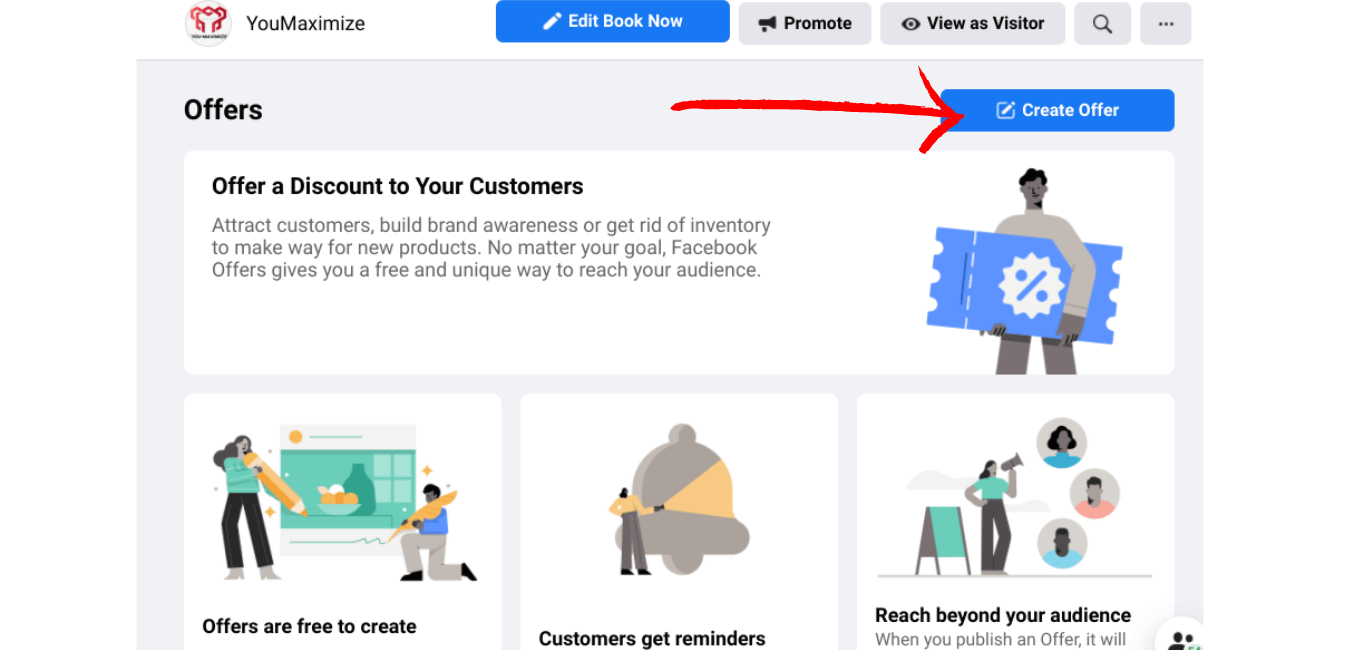 Step five: Advertise your website.
To get traffic to your website, you can use article marketing. However, this requires a lot of time, especially when you are using article marketing for the first time. After you get used to the use of article marketing, you can use it more. And then, you can even put up links to your website.
The final step is to monetize your website. As I have shown, the process is easy. However, you need to have your mindset on how to grow your small business on Facebook before you start doing anything else.
How to grow your business with Facebook ads
If you want to know how to grow your business on Facebook for a few bucks, then here is what you need to do. The first thing that you need to do is sign up for a business account with Facebook.
You can sign up for a free account, which allows you to run an unlimited number of ads and links. Once you have your business account you will be able to register a page for your business so people can sign up to your page.
This way, when new members come into your page they will find it by searching through your profile. Now you want to put your own ads and links on your page that directs traffic to your business. To do this, you are going to need to create a landing page, if you do not have a website or landing page you can direct traffic to your Facebook messenger, phone number or WhatsApp, just be creative with this
"a landing page is a standalone web page, created specifically for a marketing or advertising campaign. It's where a visitor "lands" after they click on a link in an email, or ads from Google, Facebook, etc"- unbounce.com
For the purpose of growing your online business with Facebook, you are going to want to create a landing page first if you have not created it yet. It is not hard and you should have no problem doing it in under 30 minutes. you can use services like Getresponse, Builderall, or WordPress website to achieve this.
Now you have your landing page lets dive into it!
Getting started with Facebook ads step by step.
To make it simple: Facebook ads are great for social advertising. That's why most of the top companies, including eBay, IGT, and Groupon, use it to reach their targeted customers. If you're wondering how to get started with Facebook ads the following steps would show you how
The first thing you need to do when you open your business Facebook manager is to click on the "Create Business" button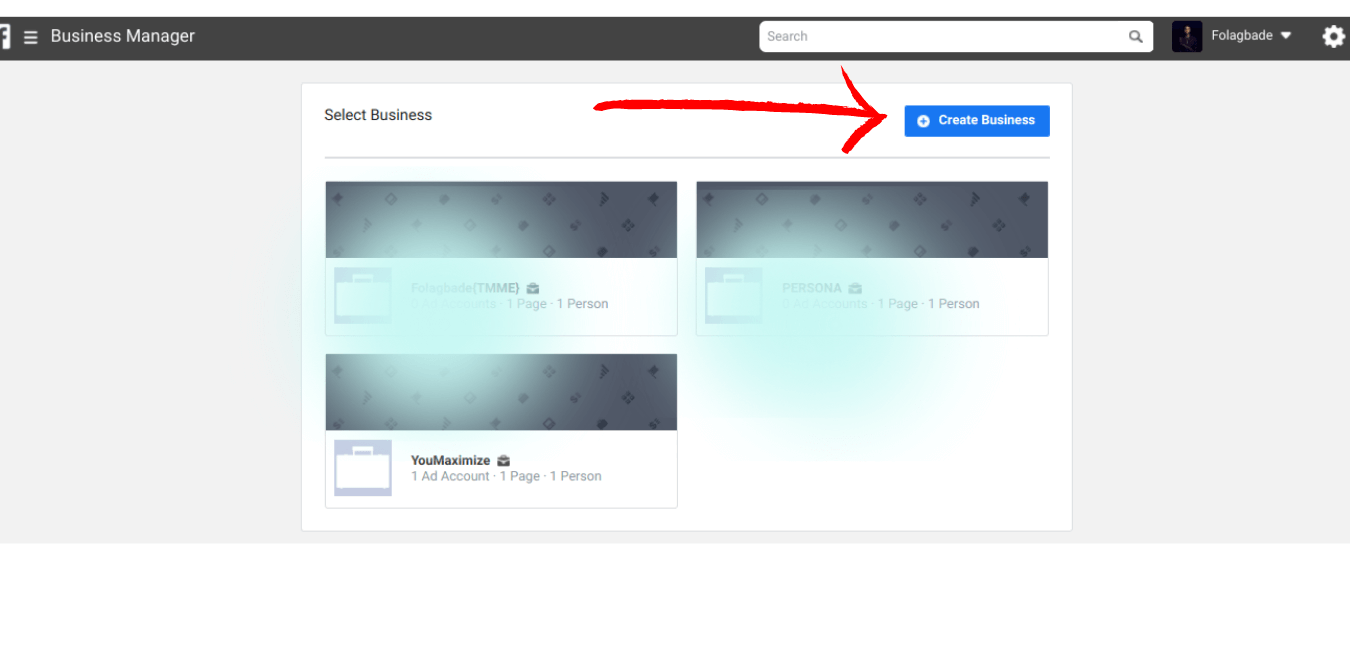 The click on Ads Manager, in the ads manager you then create a new campaign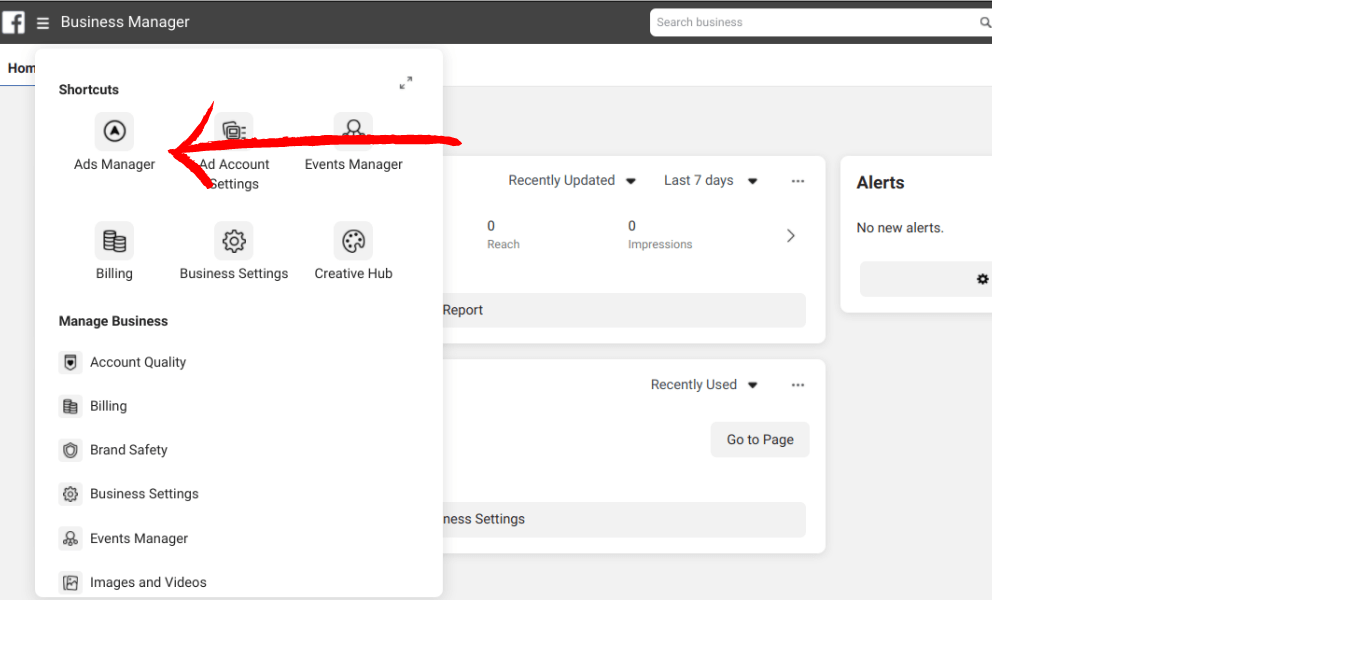 The first step in your campaign is to choose a campaign objective there are 11 different objectives to choose from. The list includes everything from general brand awareness to getting installs of your app, to increasing
traffic to your online store.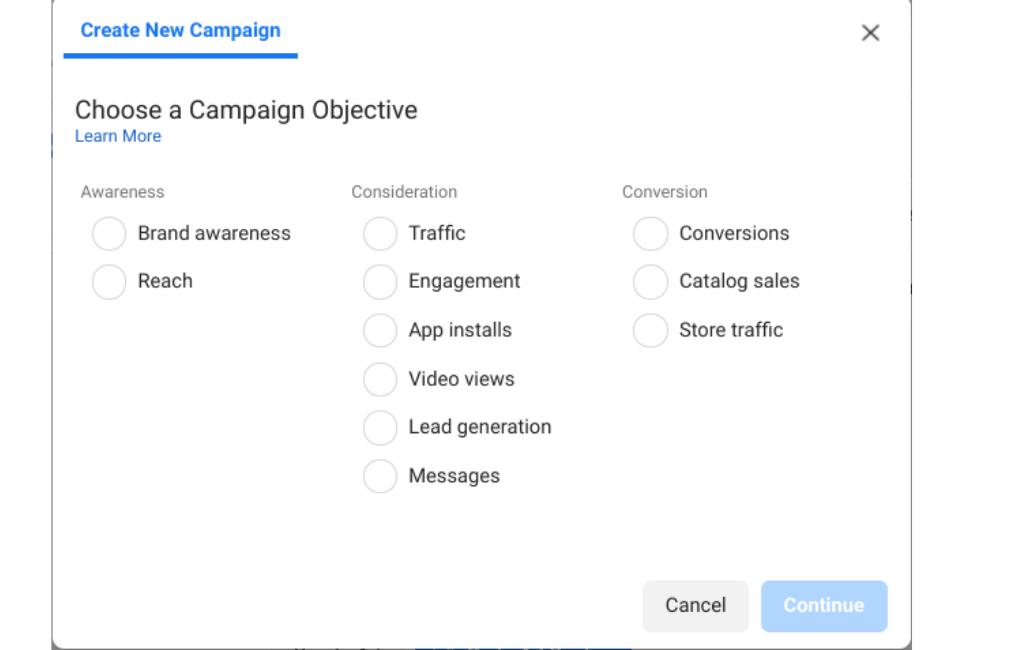 How to effectively advertise on Facebook,
The following will give you a step-by-step guide to creating the best and most effective advertisements possible, so you won't end up blowing your money away.
Many business owners outsource there social media ads campaign I recommend you seek a professional service provider for this.
But if you are on a low budget the following steps would help you run an effective and profitable campaign by yourself
Step 1: Decide what type of advertisement you want to create:
An online or offline promotion. If you've done your research on both, you'll find out which one is better suited for your marketing campaign. And if you're promoting a product online, you may want to focus more on the "walk-up" approach, in which the advertisement is sent to consumers who show interest through one of their friends' social profiles don't worry Facebook has a huge amount of data for all types of niche.
Step 2: The next important step to take is to decide how to target your audience.
For example, if you're promoting a laptop online, you may want to target users from Asia, where the internet connection and use of computers are high.
Once you have determined the demographics of your target audience, you can choose the type of advertising you want to create. From there, you can learn the benefits of each method and which one best fits your marketing goals.
Step three, also known as the "roll-out," can be done using Facebook ads.
With this step, you get to know who actually sees your advertisement and can then tweak it to suit their needs, such as displaying your ad on their news feed, in their event calendar, or a friend's profile.
Step four is the actual creation of the advertisement itself.
You may opt to create your own Facebook ad or hire a professional.
Whether you're a pro or just beginning to use Facebook, you'll need to know how to create an effective ad. For instance, a highly effective ad would incorporate a video, e-card, or other forms of visual content to make your advertisement interesting and appealing. Don't forget that you should also factor in the image you want to use.
Step five, the " Split test"
Split testing your ads is when you create variations of your ads, this is important because it allows you to learn whether or not your ad is actually performing. It can also provide you with the data you need to make changes or edits to your advertisement and know which one of the ads variation better suits your audience.
Step six is the tracking and optimizing the final advertisement.
Use Facebook pixel to track your viewers after they see your ads. you can also track your number of clicks, likes, or shares this would give You can also get a sense of how popular your ad is and make it easy to retarget people that do not convert initially.
The final step involves your follow-up. After you've seen your advertisement and heard from your targeted audience, you need to keep up with them to ensure that they take the action you want.
Following these six steps will help you learn how to make your Facebook ads successful. Before you know it, you'll be able to target your audience and have them click on your advertisement with relatively low costs.
Do you want to master Facebook ads, invest in your education today- free download offer available only to the first 30 people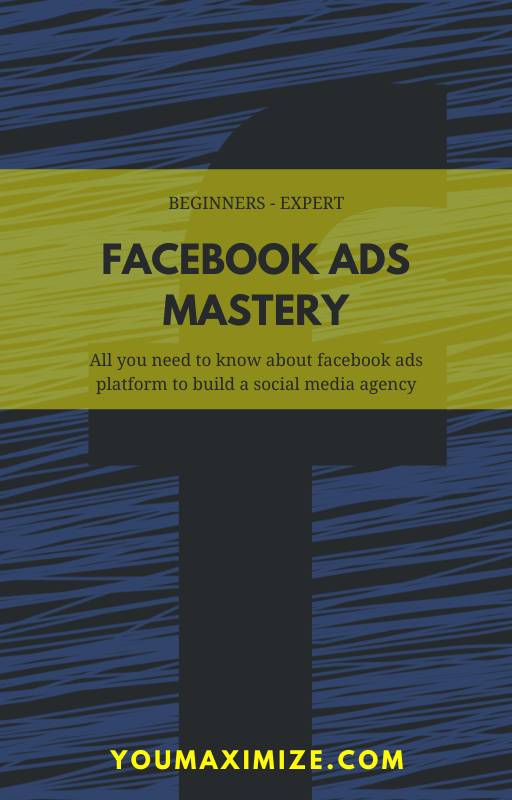 Conclusion
As an entrepreneur you want to focus on making the most of the investment that you have made to get your business up and running and one way of doing this is through the use of advertising.
A business that is not getting as much exposure on the internet as they could be is hurting their business and will be having to deal with a number of negative repercussions of this. This is why it is so important for your business to be on social media networks and using Facebook ads in order to attract as many people as possible to your business.
Thank you for reading trough if you have any questions or comment kindly drop them below in the comment section below.