See how to make 100k-500k with mini importation from China, USA and other countries.

What exactly is the mini importation business and how can you start it in Africa Nigeria? With just your phone/laptop, internet and cash investments less than N30k you can start profiting from this business today,
If this topic interests you then keep reading as the secrets to importing cheap and quality goods to Nigeria from China, and other countries would be revealed to you in this article.
You probably know a couple of people on your contacts list marketing product like laptops, phones, clothing apparels and more via their WhatsApp status, Instagram or Facebook. Most of these goods are imported into the country at dirt-cheap prices and sold for a very healthy profit here in Nigeria Africa.
Back in the days before the advent of internet marketing…

businesses were completely done hand to hand. Importation business was somewhat difficult to embark on except you're rich enough to own a country.
---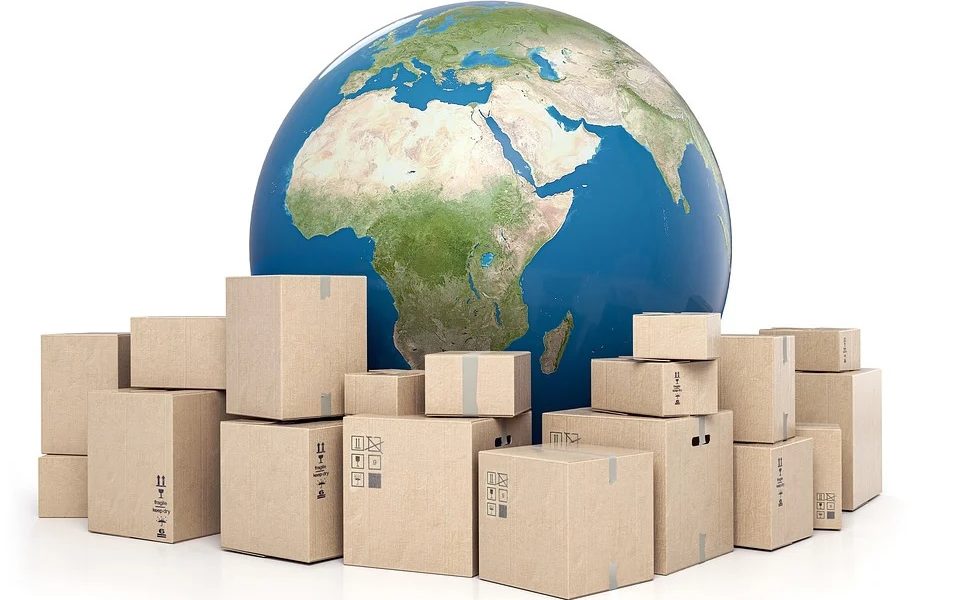 Even banks were not willing to help the situation. But somewhere along the line, something sparked and this spark brought about the internet era and ever since then nothing as ever remained the same. As a result of this, someone like you and I were able to import product from anywhere in the world even when the transaction is not done from hand to hand.

Thanks to "Jeff Bezos" of Amazon and "Jack Ma" of AliExpress. Mini importation business is not rocket science. It simply buying and selling. You buy a product at a very low price and sell it as high as possible. But this time around we won't be going around the usual way. I'll bet the first thing that comes to mind whenever you heard the word "Importation Business" is a picture of a large cargo on a big ship taking forever to come to you.
Or you probably need a huge amount of money like hundreds of thousands or millions to get started! You will be surprised that with as low as($100) N30,000 you can start the business and make a return of over $500 – $1000(150-350k) naira. Don't believe me? Keep reading!
How does the process work?
We'll be using the power of the internet, whereas, in this case, it even possible for you not to see the product you are importing and yet still sells it all and make your profits this is called Dropshipping.

I know everything might sound complicated or confusing at first but do not worry, I've made everything as simple as possible. Just take your time to read everything as many times as possible for you to get the nitty-gritty of it.
Who Can Start Mini Importation Business in Nigeria?
There is nobody in particular, that can't do this kind of business, so far you meet the requirements, these set of people can start mini importation business in Africa (Nigeria) but not limited to. They include:
Undergraduates of higher institutions
Fresh Graduates
Unemployed citizens
People looking for extra means of income
People that will like to start their own business
Stay at home Mum or Dad
Looking for a mobile business (Office not required)
Retiree
Pensioners
Employed citizens looking for additional income etc.
Like I said the list is not limited to that, anybody with the zeal to make more money can benefit from this business method If you can have access to the following, then you are good to go. They are the basic necessity for running this kind of business without them you can do nothing. But don't panic yet they things you actually can't do without.
What you'll need to start
1. Good Internet Access: This is actually the most important part of this business, without the internet or access to the internet you won't be able to benefit from the mini importation business. But that shouldn't be your problem because technology is actually more advanced in many parts of Africa including Nigeria. Internet is everywhere except you are staying under the rock or something.
2. Payment Gateway
This is actually another crucial part of this business which used to be a barrier but not anymore. For you to successfully order for your products you need to have a valid internet means of payment are chances are you already have. So far you have your regular ATM cards, Visa, MasterCard, Dollar Cards etc. chances are you can easily buy your products online easily.
In case you don't have a Dollar Card you can get one for free with Payoneer. It's absolutely free.

3. A Valid Delivery Address
This is especially important for students and Corp members. You will need a valid address to receive your product in school or your PPA since you are not at home. If can get a valid address good! Another means is to use the post office if it's not too far from your location. This is actually important for everybody that will be using the Post Office make sure you win them over by giving them tips. This way they will monitor your goods and give you a ring whenever yours is being delivered. That's it!
If you have access to the above requirement then we can get started. I'll assume you already did. So let's dive into it step by step.
Step 1. You can do it
Before you begin your journey, I want to reassure you that you can do this. What used to be a stopping block for most of us is the fact that we actually want to be perfect before we take the first step. Don't try to be perfect, take actions now. Immediately you finish this course take your first step.
But do make sure you come back to this and read and re-read to get the nitty-gritty and digest everything as much as you can. Don't be scared to make a mistake. Your greatest mistake will be the fact that you did nothing while others are making the best of this business.
As at the time I'm writing this course less than 20% of Nigerians shop online and statistics let us know that over 75% of Nigerians will still be an online shopper. Taking the advantage now can be the greatest step you make this year.
Note: this is very important don't start big always start small. The first products you will ever order should be your testing product. From that, you can increase your stock and grow bigger from that.
Step 2. Sourcing for the Right the Product

Now that you've decided that you want to start mini importation business you need to know where and how to buy or order your products. After you've been able to successfully handle your product ordering then you are ready for the next phase.
Where and How to order Products? I will be listing the top websites for and the secret website which is www.1688.com to source and buy your product in China right from where you are in Africa (Nigeria).
1688.com is hands down the best website to source for cheap products from china, the website in Chinese but you can translate it to English using Google translate simply translate what the products you want to search for from English to Chinese, copy the Chinese version and insert in the search bar on the website if you use google chrome you can simply translate the whole website to English with google translate plugin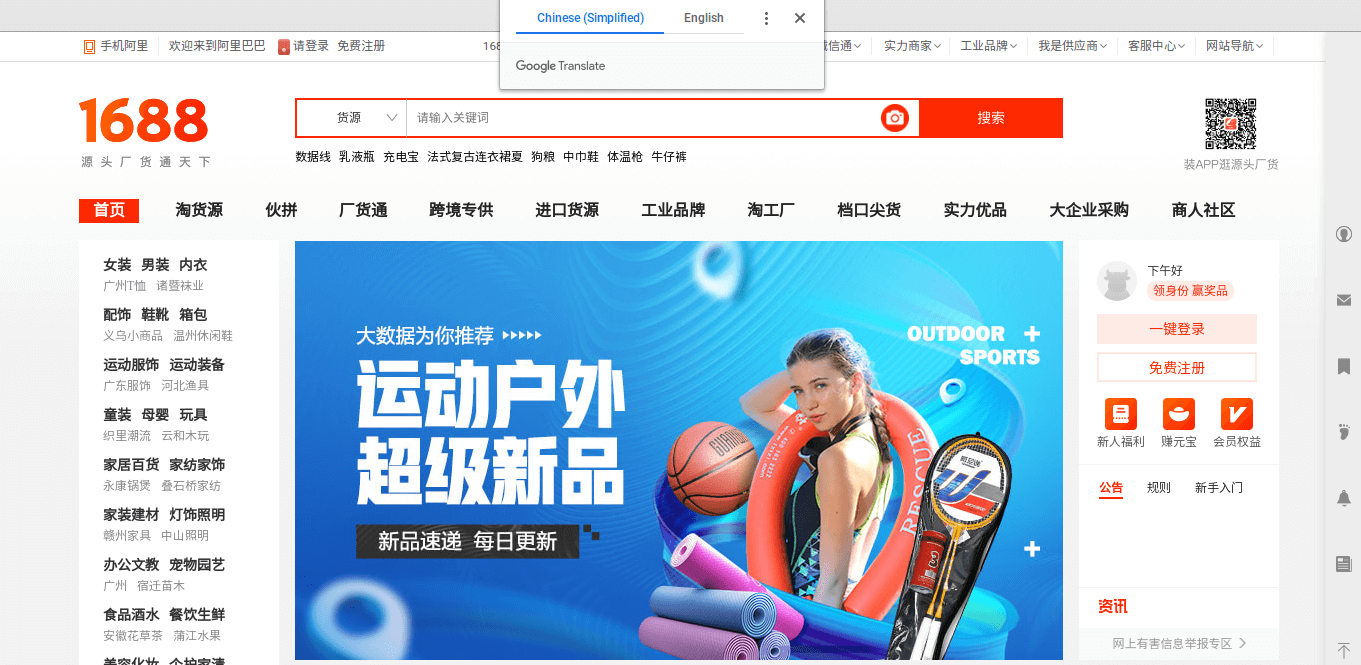 other websites on the list include...
AliExpress – this is the biggest product retail website in China. On this website, you can rest assured of buying your product at a normal price and still make some profits.

Dhgate.com – this is another big retail product market online in china where you can easily ship your products from Asia. To visit Dhgate click the link www.dhgate.com on your browser or click the previous link.

Alibaba.com – if you noticed, I described AliExpress and Dhgate as a retail market that is, they themselves buy the product to resell it. But Alibaba on its own is a different package entirely. It's a wholesalers market that big and small scale retailers come-to, in other to source for their products.