Affiliate programs in Nigeria are built for online marketers and any one whose intentions is to make money online from any location in the world.
Did you know? Affiliate marketing is one of the biggest online business in Nigeria and there is no doubt about its potentials as a solid source of passive income.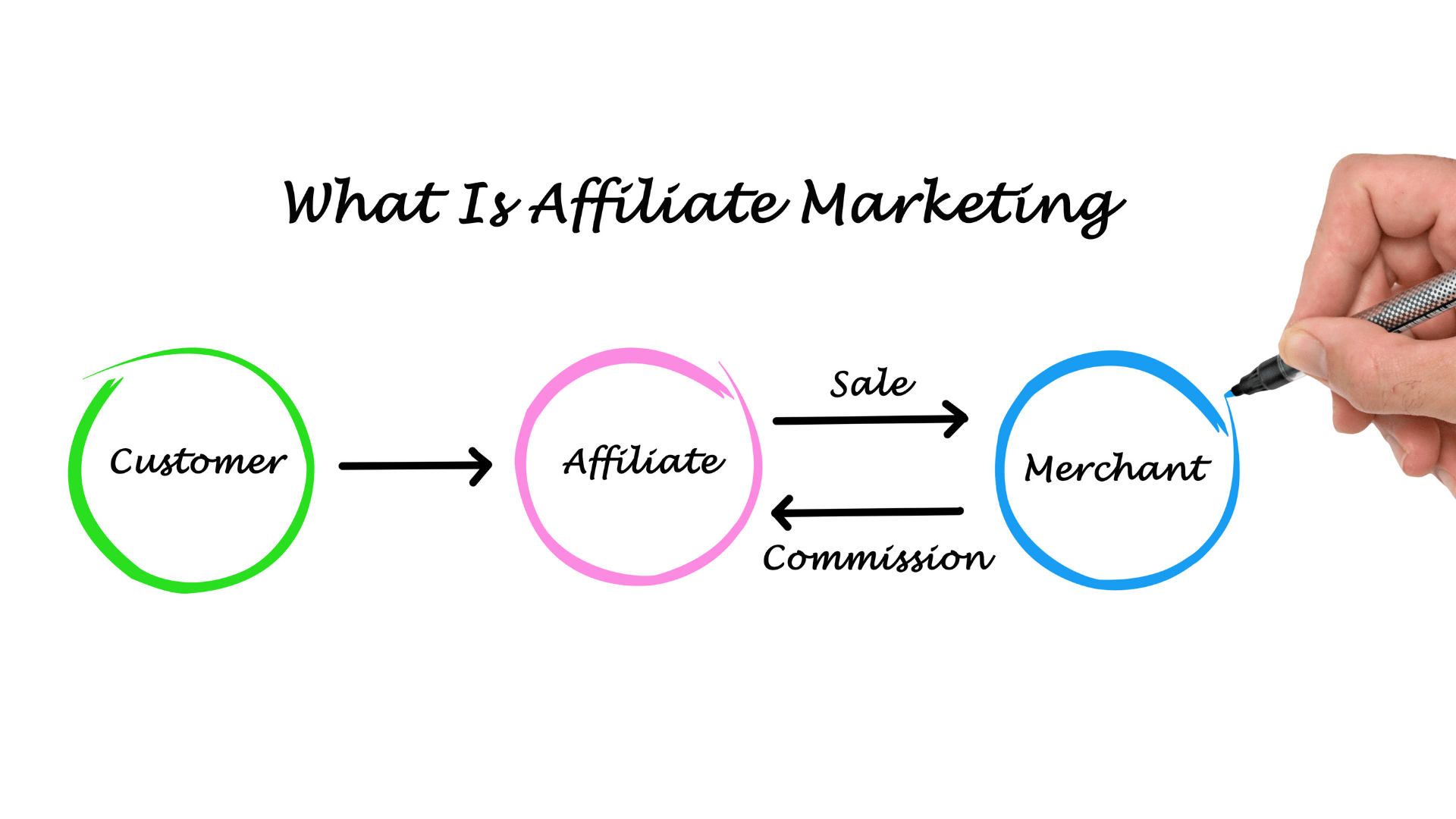 It's one of the simplest form of online Businesses in Nigeria, notice I said 'simple' not 'easy', because you still have to put in the work.
If you have been searching for the best ways to make money online in Nigeria we strongly reccommmend you try affilate marketing.
The advantages of affiliate marketing
 Great passive income source
 Do the work upfront and earn forever
Low entry barriers
Little or no startup costs /maintaince
Earn in foreign currency.
Lifestyle improvements
Click here to learn more about how to start affiliate marketing in Nigeria.
In this post, you'll discover the best  Nigerian friendly affiliate programs you can start right away and start making money almost immediately.
There are no limits to how much you can make with affiliate marketing in Nigeria.
Enough of the intro to affiliate marking already? Okay…let's begin!
Top 5 Affiliate Marketing Programs in Nigeria.
Jumia Affiliate
Konga Affiliate
Wakanow Affiliate
Whogohost Affiliate
V connect Affiliate
1. Jumia Affiliate Program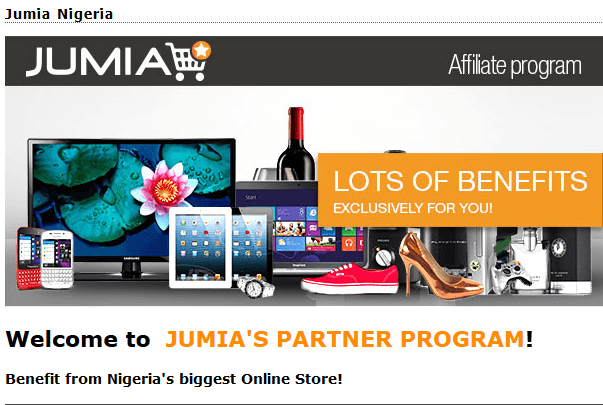 Jumia is the largest online store in Nigeria and one of the biggest ecommerce gaint in Africa.
They are also ranked as the most 8th most visited website in Nigeria on alexa.com
With Jumia affiliate program, you can turn your website or blog into a passive income generator!
How does it work?
Simply drive traffic to Jumia online store by choosing from their thousands of products to advertise to your audience, readers or customers.
you make money when your visitors buys from them.
Jumia affiliate program is an absolute cash cow if you truly know how to go about it.
Jumia affiliate program process
Login or sign-up on the affiliate website
Choose a product to Promote
Copy your unique affilate link, Banners etc
Embed links and banners on your website, social media posts or emails.
Visitor/ Audience click and buys through your links.
Jumia will review and approve the sale.
You will receive commission payouts of a min on N10,000 on the 30th of every month
2. KONGA AFFILIATE

Konga is ranked 28 as the most visited website in Nigeria. The plathform has well over 1,000,000 products affillates can promote.
Konga pays up to 9% commission on their products.
You need ₦0 start-up cost to start making money with Konga Affiliate in Nigeria. You do not need a website to get started as well, although having a website gives you more edge over your competion.
The software behind the affiliate program is powered by "Konga Affiliate Pro". The software uses a combination of cookies and IP address to track referrals for best possible reliability.
Konga affiliate program process
Log in to your affiliate dashboard, copy your unique promotion link of products you want to promote.
Use digital marketing strategies to promote your links on your website, social media campaigns .
3. Wakanow affiliate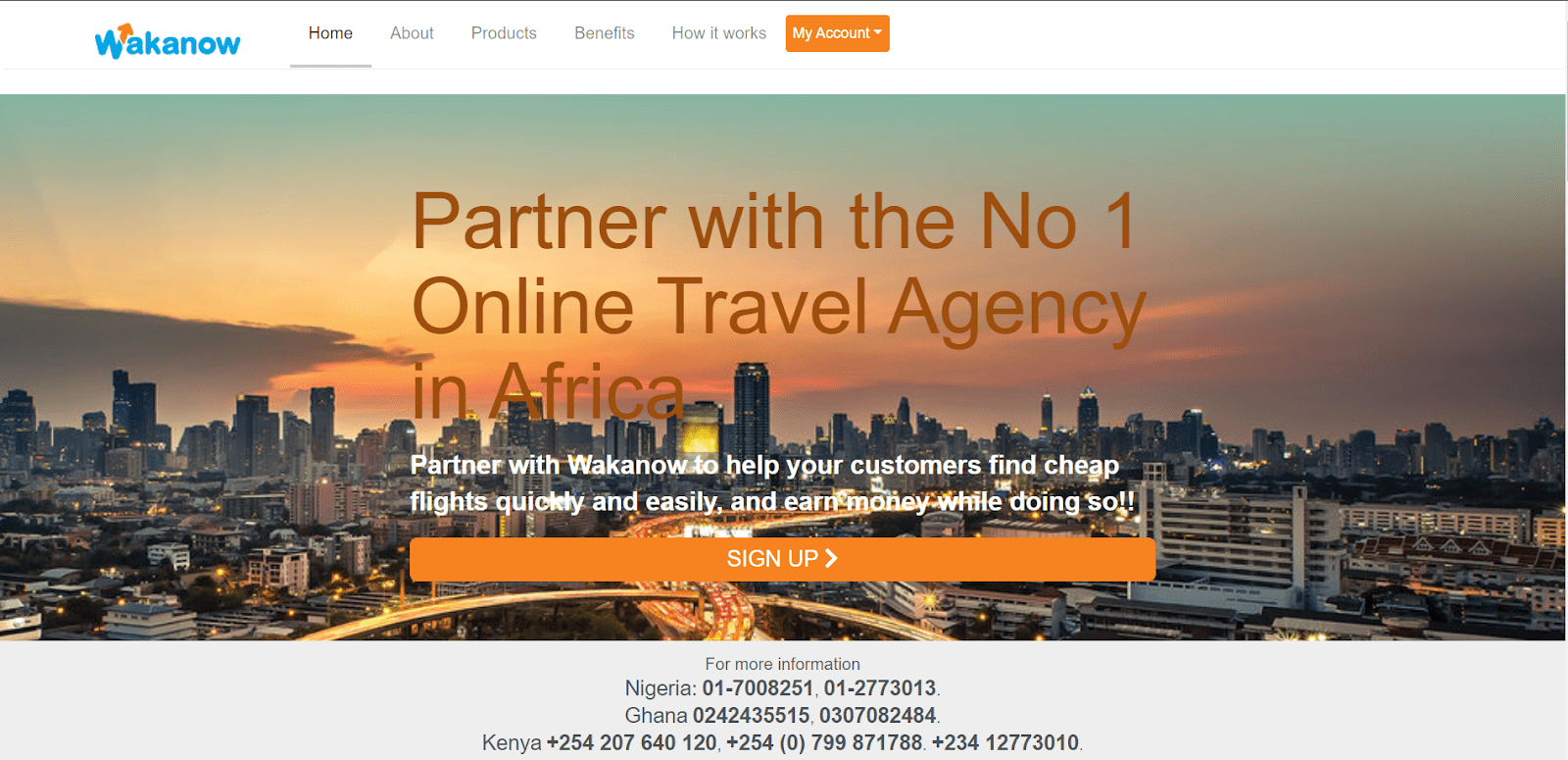 Wakanow affiliate program is best suited for a travel agencies, travel blogger or vloger, The program enables you to sell highly discounted travel productslike Flight bookings, Hotel bookings , Airport pickups and Tour packages to there customers or audence for a decent commission.
You can literally build a travel business with the Wakanow Affiliate Programme.
The affilaite program offers fabulous commissions on:
More than 508,000 domestic and International hotels (Up to 40% discount on Hotel Rack Rates)
Domestic and International Airlines (Discounts on every Airline)
Visa processing services (Discounts up to 20% on Wakanow.com rates)
Airport pickup services in over 45,000 locations (Up to 5% discount on Wakanow.com rates)
Holiday Packages (Up to 10% Discount on Wakanow.com rates)
4. Vconnect Affiliate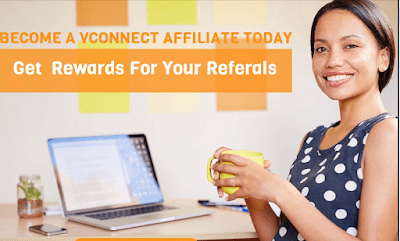 Vconnect is Nigeria's Largest local search engine and business listing platform, VConnect was launched in 2015
The Affiliate system works similar to other top e-commerce website affiliate system most like the Konga Affiliate System.
Konga affiliates and Vconnect system are currently on the same platform, the post affiliate pro system software.
To get started, you need to:
Register for free on their website
Log in to your affiliate dashboard
Choose which product to market. Commission rate varies according to product type
Get promotional material like referral links, and banners from them
Use links on your website, social media campaigns or in email
5. WhoGoHost Affiliate
WhoGoHost is a web solutions company in Nigeria, founded in 2007. Over time, WhoGoHost has grown to become one of the top tier web hosting companies in Nigeria, providing services for clients within and outside Nigeria.
You make money with WhoGoHost affiliate program If someone you reffered purchases any of their Products or services.
The affilate programs pays 15% on every sales completed trough your refferal links
To Start making money from WhoGoHost, Having a website is a big boost you can also promote via your youtube channel or Niche social media pages.

You are eligible to withdraw your earnings once it reaches the minimum of ₦3000.
Another interesting thing is that once you sign up for WhoGoHost affiliate program, they will instantly credit your account with ₦500, just for signing up.
Click here to register for WhoGoHost affiliate program and start earning in no time.
Bonus Affilate Programs In Nigeria.
Grammarly Affiliate Program
Bet9ja Affiliate Programme
Web4Africa Affiliate Program
Amazon Affiliate program
Paxful affiliate program for cryptocurreny investors
Conclusion.
These list of the top 5 affiliate programs in Nigeria are some of the highest paying affilate markeing programs that are easy to join.
to learn how to get started with affiliate marketing click here
If you have any question on affiliate programs in Nigeria, drop it in the comment section below.
Thank you for reading and happy earning!