What is Piggy Vest?
Piggy Vest formerly called "piggybank.ng" is an online platform and app that helps you save and invest your money easily. If you are a small business owner or individual you can make more money with Piggy Vest and manage your funds and earn decent interest on your savings & investment.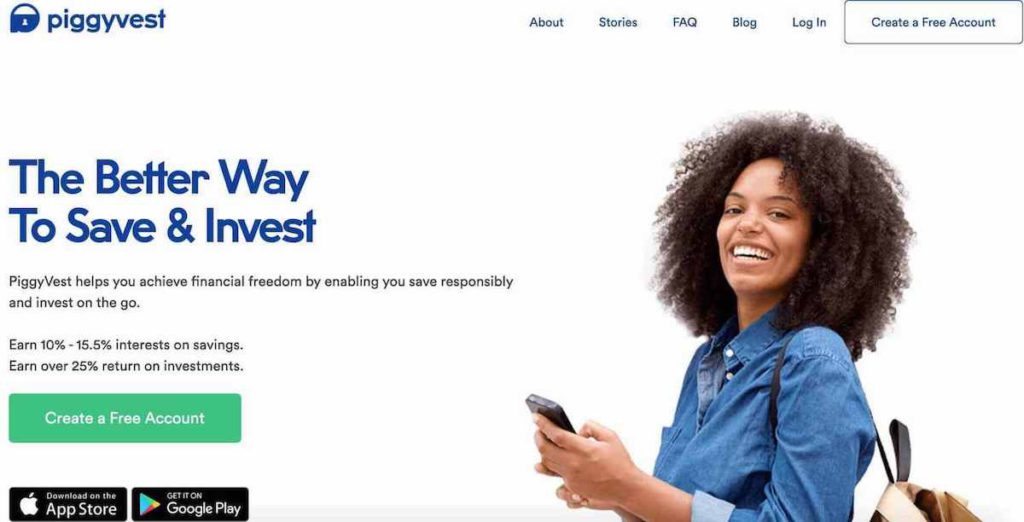 As a business owner or individual using PiggyVest, you can control excessive spending by locking away funds that you do not want to touch for a particular period of time using SAFE LOCK.
Piggy vest helps you take away the stress combining simplicity, discipline, convenience, and flexibility to enable you to manage your finances better and achieve financial freedom.
How can you make money with Piggy Vest in Nigeria?
SAVINGS- Earn up to 13% annual Interest from saving annually
INVESTMENT- Earn up to 25% Returns on Investments annually
BONUS-Referral programs – click here now to sign up for free and get 1000 credited to your account immediately
.Savings With Piggyvest Products.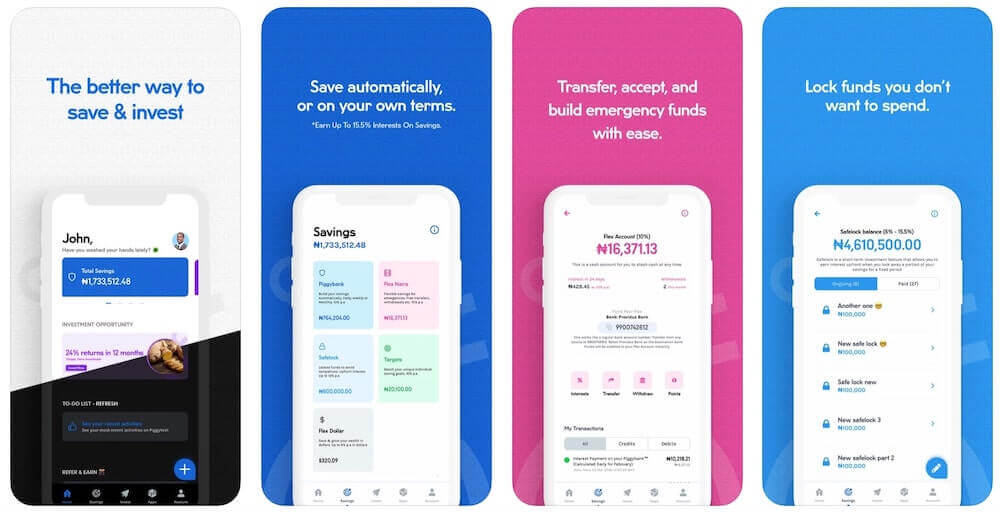 Piggy Vest has a variety of products for savings, that can earn you up to 15% returns on your savings annually. They include Piggybank, Safelock, Targets, Flex Naira, and Flex Dollar.
1. Piggybank
This is the main savings aspect of Piggy Vest. Here, you can save any amount of money at any point in time from your bank account. There is also an Autosave feature that automatically withdraws from your account daily, weekly, or monthly depending on how frequently you want to save. An interest of 10% is paid per annum on this feature.
2. Safe lock
This feature allows you to set money aside for a fixed period of time. You are denied access to these funds until maturity. If you decide to lock a particular amount of money, the funds are locked until the time you choose. This feature of Piggy Vest is particularly useful if you need to save money for future purposes. For instance, (House rent or a car). With Safelock you get an interest of 6%-15% per annum paid upfront!
3. Targets
Targets help you save towards particular goals like house rent, school fees, etc. It also encourages group savings where each member has a payment frequency daily, and each group has how much they expect to have at the date of maturity. This feature is beneficial as it helps people with similar interests save towards a common goal. The interest rate is 10% per annum.
4. Flex Naira
Flex Naira is a flexible savings wallet where interests earned on all other PiggyVest features are deposited. As a user, you can fund your Piggybank, Target, Safelock, Flex Dollar, or Investify using funds in your Flex. The rule here is that you can only withdraw once every ten hours, with a maximum of four withdrawals. Once you exceed this maximum, all accrued interest on Flex savings will be lost. The interest rate on this feature is 10% per annum.
5. Flex Dollar
Flex Dollar allows you to save, invest, as well as transfer your funds in dollars. The market behaviours determine the interest rates here. 
.Investments on Piggy Vest Investify platform.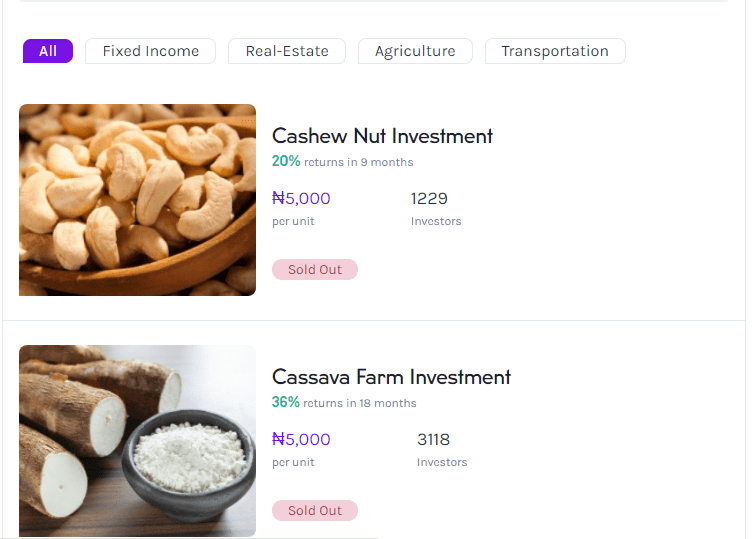 The second way to make money with piggyvest in Nigeria by investing in their wide array of products with Investify by Piggy vest
Investify allows users to invest in low to medium risk investment opportunities that have been vetted. With Investify you can invest in Real estate, Agriculture, transportation and more.
The cool thing about Investify in Piggyvest is that every investment opportunity on this platform is fully insured and the Interest rates can be more than 25% per annum.
.Referral programs.
Finally, another way you can make money with Piggy vest is through their referral programs or affiliate program, you automatically get credited with N1000 for every person that signs up using your link, your unique referral link can be found in the profile section of your account.
By sharing this link to your contact on social media you can earn passive income on every single one of your contact.

Conclusion.
Piggyvest has revolutionise the way Nigerians save and Invest being the first digital savings app in Nigeria.
Since its lunch in 2016 it has become a force to reckon with in the Nigerian fintech industry, by offering numerous ways for people to save, invest and earn money safely without fear and almost guaranteed ROI.
Piggyvest is offering one of the best interest rates you can find in the market, however, that not to say they do not have competitions.
There are other awesome apps for saving and investing in Nigeria like Cowrywise, V by VFD, Rise vest, Bamboo, Chaka and Trove etc.
Which other Nigerian investment App do know or use? please share with us in the comment section below.
 Keep in mind that we may receive commissions when you click our links and make purchases. However, this does not impact our reviews and comparisons. We try our best to keep things fair and balanced, in order to help you make the best choice for you.